Banshees of Inisherin Takes Home 3 Awards at the 2023 Golden Globes
The Banshees of Inisherin proved itself as the best film of the year after taking home three of the eight Golden Globes it received nominations for.  
Colin Farrell won Best Actor – Musical or Comedy, writer-director Martin McDonagh won Best Screenplay, and the film won Best Picture – Musical or Comedy.
In his award acceptance speech, Farrell thanks McDonagh, saying, "I owe you so much, man. Fourteen years ago, you put me working with Brendan Gleeson [in In Bruges]… and you changed my life trajectory forever in ways that I will be begrudgingly grateful to you for the rest of my days."
And to his co-star Brendan Gleeson, Farrell shared his admiration: "Brendan, I just, I love you so much. I love that I get to co-habitate this creative space with you every day. All I did when I came to work every day was aspire to be your equal… I thank you for that for the rest of my days also."
He also thanked the locals of Inishmore and Achill Island in Co. Mayo for their hospitality during filming.  
This is Farrell's second Golden Globe win in the Best Actor category. His first was for In Bruges, also written and directed by McDonagh – who snagged his second win in the category after getting the Best Screenplay award in 2018 for writing Three Billboards Outside Ebbing, Missouri.
McDonagh also shared heartwarming sentiments to the cast in his acceptance speech, saying the duo's "nuanced performances blew me out of the water, as usual. I love you, as you know, for your brilliance on screen and your kindness off-screen."
McDonagh nodded to Banshees co-stars Kerry Condon and Barry Keoghan, who did not win in their categories, but "stole the screen."
Riverdance Star Michael Flatley Diagnosed with Aggressive Cancer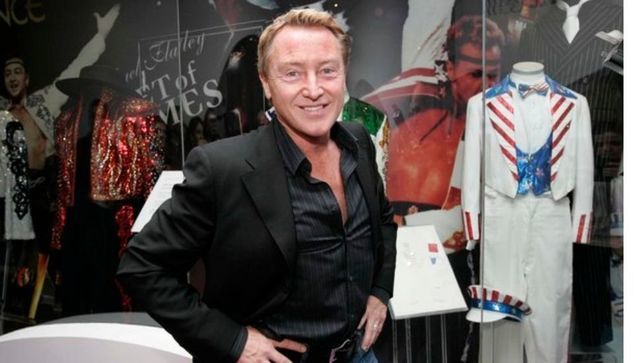 Riverdance star and Irish America Hall of Fame member Michael Flatley has been diagnosed with an "aggressive" form of cancer, according to a post from his Instagram account made by his management team.
In a black and white photo of Flatley looking out to sea, the caption reads: "Dear friends, we have something personal to share, Michael Flatley has been diagnosed with an aggressive form of cancer. He has undergone surgery and is in the care of an excellent team of doctors. No further comments will be made at this time. We ask only for your prayers and well wishes. Thank you. Teamlord".
Born in Chicago to Irish parents from County Sligo, Flatley started dancing at age eleven. He is known chiefly for his choreography and dance skills in Riverdance and the seven-minute act in the 1994 Eurovision Song Contest, which catapulted him into fame and kicked off what is now the famous traditional Irish music and dance show. He then went on to create Lord of the Dance, which broke international box office records and a record-breaking run at London's Wembley Arena and Feet of Flames in 2001.
In 2003 he was diagnosed with malignant melanoma, almost ending his thriving dance career. Since his recovery, he has raised money for cancer research and is an ambassador for Breakthrough, a cancer charity through which he promoted a symbolic 33rd county in Ireland, representing 200,000 cancer survivors on the island.
Beyond Riverdance, Flatley has an impressive creative resume, including directing, acting, painting, and of course, as a world-class flutist. In 2022, he came out of retirement for a 25th-anniversary tour that raised money for Ukraine after the Russian invasion.
Irish Farmers Travel Across Europe to Donate Supplies to Ukraine
Irish farmers Paddy O'Donnell and Joe Harty from Clonmel, Co. Tipperary and An Rinn, Co. Waterford, have both had Ukrainian men working on their farms in past years. They maintained regular contact with them upon their departure home – but since the Russian invasion of Ukraine, their connection has grown more urgent.
"These men didn't just work with us, they ate with us, they stayed in our homes and they became part of the extended family," Joe Harty said.
O'Donnell received requests for aid from friends back in Ukraine when the war broke out and immediately got to work.
Using their extensive farmer network and Tirlán, a farmer's co-op organization, the men gathered supplies from dozens of dry stock, tillage, and dairy farms from West Waterford, South Tipperary, East Cork, and North Wexford and through local advisory committees and supportive businesses.
Altogether, the farm families collected 32 generators to provide electricity in the harsh winter without a reliable electric supply, 18 jeeps, an ambulance, thermal clothing, and emergency medical supplies for families in need in war-stricken Ukraine this weekend.
"We got word before Christmas that they needed jeeps. Then they asked for generators and more recently, we got a call asking for thermal clothing and any medical supplies as the winter was kicking in and power supply was unreliable," Harty explained.
Harty and two other dairy farmers/ambulance drivers Jack Walshe from Kilmacthomas in Co. Waterford and Bill Stokes from Kilsheelan in Co. Tipperary, went to Ukraine in October to establish trusted contacts in the Ukrainian army to ensure the supplies were being given to those most in need. "It all checked out," Harty said.
Over €20,000 has been donated through Tirlán's Dungarvan Co. Waterford branch to purchase some of the generators and vehicles – others were donated directly from the farmers themselves.
"Word went out in our discussion groups and farmers were not found wanting. It's been a good year for farm prices and everyone was very keen to give something back," O'Donnell said.
Now, 40 volunteers are headed to Ukraine to deliver the supplies. Starting in Cherbourg, France (where the donations were delivered via ferry), the group will travel through Germany, Austria, Hungary, and Slovakia until reaching the Ukrainian border by the weekend. Once the donations are distributed to their trusted contacts, the volunteers will fly back home – all at their own expense.
"We are most thankful to all the companies, all the farm families, and all of the individuals who have been so generous," Harty said, adding, "All of us involved in delivering this aid are paying our own way and making our own way home at our own cost so absolutely everything donated goes to those most in need."
University of Galway Launches EU Project to Enhance Women's Role in Rural Life
The University of Galway announced the launch of a research project that focuses on enhancing the role of women in agriculture, rural life, and affairs, spanning ten European countries.
Entitled FLIARA, which stands for Female-Led Innovation in Agriculture and Rural Areas, initiates an innovative approach to better understand and recognize women's roles in farming and agriculture – and how to develop effective government policies and frameworks that can improve the capacity of women in rural areas.
The project, led at the University of Galway by Associate Professor Maura Farrell, aims to "overcome Europe's rural challenges and embrace potential opportunities."
"There is a need for all individuals and communities to participate in rural innovation," Farrell said. "Traditionally, rural women's employment opportunities and contribution to innovation has been overshadowed, and often suppressed, by a patriarchal ethos."
The three-year project hopes to combine futures and case study methods to identify sustainable farm and rural futures and the innovations required to realize the visions.
In 2021, the European Commission initiated the Long Term Vision for Rural Areas, which identified challenges and concerns of rural people, including demographic issues, lower gross domestic product per capita, and poor access to essential services such as water, electricity, and broadband.
The Commission also recognized newer trends like climate change, gender inequalities, and the Covid-19 pandemic as additional challenges to rural European areas.
Launching the FLIARA project, President of the University of Galway Professor Ciarán Ó hÓgartaigh said, "At the University of Galway, we are here for the public good. This project speaks to that mission in such an important aspect of the lived experience of women in our rural communities."
"We give credit here to our colleagues in their work respecting the role of women in sustaining and maintaining rural life for the generations which have gone before us and how they are key to renewing it today and into the future," Ó hÓgartaigh added.
Irish American Partnership Honors Derry Girls Showrunner Lisa McGee at the Annual Women's Leadership Celebration Event
In Ireland, January 6 is a special day known as Nollaig na mBan (Women's Christmas). It is an old Irish tradition honoring women's leadership within the family and community, and celebrated each year in by giving women a day of rest and merriment after the Christmas season.
The Irish American Partnership, based in Boston, has done much to bring this tradition to America over the past decade, and this year, Geraldine Byrne Nason Ireland's Ambassador to the U.S. also marked the occasion with a celebratory luncheon at the Ambassador's residence in Washington, D.C.
The Partnership commemorated the holiday with breakfasts in Boston and Washington, D.C., honoring prominent Irish and Irish American female leaders for the positive impact they have worldwide, as well as giving back to programs in Ireland.
On January 6, at the Boston Harbor Hotel, the breakfast was attended by 330, who were treated to a lively discussion between Irish native Samantha Barry, Editor-in-chief of Glamour (Conde Nast), and Derry Girls' creator Lisa McGee, who discussed growing up in Derry, and the effect of her hometown on her writing.
McGee noted that while there is a lot of stuff written about the Troubles, "I'm really interested in how – and this is not funny – how we've managed the trauma of that. And humor is one of the biggest ways, and we have such dark humor because of that."
At the Washington, D.C. breakfast, where Executive Producer and Award-winning Actor, Geraldine Hughes was honored, Mary Sugrue, the long-time CEO of the Partnership, explained that the organization was happy to be part of the "re-imagination of this wonderful old Irish tradition, by remaining true to the heart of the holiday – honoring the invaluable work of strong Irish women.
"For more than 10 years the Partnership has reclaimed Nollaig na mBan as an opportunity to recognize women's leadership and its indelible impact in our communities and our world. Nollaig na mBan in our special iteration is an enthusiastic celebration of women, their strengths, their dedication, and their dreams."
The Washington, D.C. breakfast was followed up with a luncheon at the Ambassador's residence.
NOTE: Since 1986, the Irish American Partnership has raised over $50 million in support of schools, education programs, and communities across the island of Ireland.
More: www.irishap.org.
RTÉ Choice Music Prize Shortlist Announced
RTÉ has announced its shortlist for the Choice Music Prize Album of the Year 2022.
The running list was broadcasted on RTÉ 2FM's Tracy Clifford Show on January 10, with three new categories added – Irish Artist of the Year, Irish Breakthrough Artist, and Classic Irish Album.
Adam Fogarty, Head of Music at RTÉ 2FM, said: "It's been another year of quality music from Irish artists which we're looking forward to celebrating on 2FM. The new prizes, particularly Irish Artist of the Year and Irish Breakthrough Artist, along with Irish Song of the Year will ensure that we get to put an even bigger spotlight on incredible Irish artists and recognise their achievements over the last twelve months."
The ten albums nominated for Album of the Year are:
Anna Mieke – Theatre (Anna Mieke under license to Nettwerk Music Group)
Aoife Nessa Frances – Protector (Partisan Records)
CMAT – If My Wife Knew I'd Be Dead (CMATBABY)
Dermot Kennedy – Sonder (Island)
Fontaines D.C. – Skinty Fia (Partisan Records)
Just Mustard – Heart Under (Partisan Records)
Pillow Queens – Leave the Light On (Royal Mountain Records)
Sorcha Richardson – Smiling Like An Idiot (Faction Records)
The Mary Wallopers – The Mary Wallopers (The Mary Wallopers)
Thumper – Delusions of Grandeur (Eva Magical Musical Sounds)
The Irish Album of the Year award is chosen by a panel of eleven music media professionals and industry specialists and comes with a €10,000 cash prize provided by the Irish Music Rights Organization (IMRO) and the Irish Recorded Music Association (IRMA).
The winning album will be announced live on 2FM on Vicar Street for a special show on March 9, running from 7-11 pm.