Whether it's stomping the boards on Broadway or on Hollywood's silver screen, these girls all share a love of performance. Perhaps it's in the DNA?
Thinking about writing an article for Irish America, I recalled the childhood games my mother and I would play on long car rips. We named state capitals, movie titles and how many famous people we could list with the same last name. In the spirit of those long ago car games, I offer Irish America readers a chance to meet five women all with the last name Ryan and all performers on the silver screen. One was the female lead in one of the greatest movies ever made. Another was one of filmdom's great dancers. The third hasn't been seen in a while but her talents are taking her in a new and exciting direction and her work should be back on film this year. The fourth was a star in classic cowboy films and the fifth receives rave reviews for everything she does, not only on film but also on stage and TV. So come along with me, and meet the unrelated Ryan girls.
℘℘℘
First there's Peggy Ryan. Born Margaret O'Rene in 1924 in Long Beach, California, she was part of her parents vaudeville act "The Merry Dancing Ryans" by the age of three. Peggy's best known for dancing with Donald O'Conner as part of a group put together by Universal Studios called Jivin' Jacks and Jills.
Donald and Peggy were the tallest and were paired up as a dance team. They became sensations with their high-energy jitterbug routines. A favorite film of mine, The Merry Monahans, had 20 song and dance numbers. They were Universal's answer to Mickey Rooney and Judy Garland. Why aren't they better known today? Mickey and Judy were at high-powered MGM and Donald and Peggy were at lowly (in those days) Universal. MGM offered perfection. Universal had that "Let's put on a show, gang" feel. Watch Peggy and Donald on You-Tube and you'll soon be smiling.
Peggy made five films with O'Connor, before she left Universal in 1945. She returned to the screen with dancer Ray McDonald for two movies in 1949 There's a Girl in My Heart and Shamrock Hill, and 1953's All Ashore. She retired after her third marriage and moved to Hawaii. She returned to show biz in the 1960s with a small, regular role as a secretary on the original Hawaii Five-O TV series. She eventually moved to Las Vegas, taught tap and produced dance shows. She died in 2004.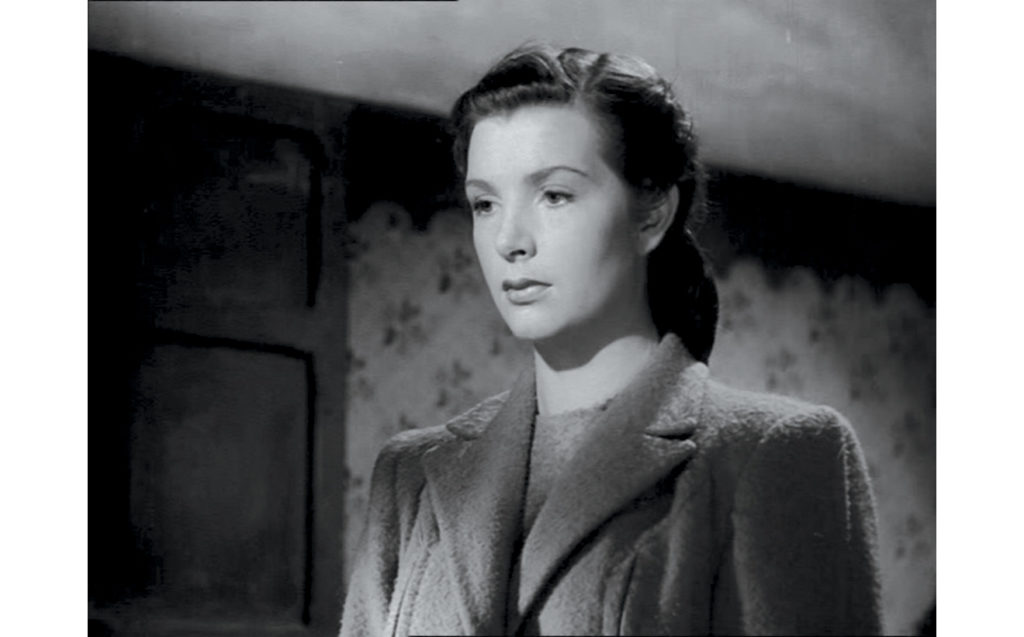 Kathleen Ryan was born in Dublin in 1922. Her parents, originally from Tipperary, managed a chain of grocery stores. She entered UCD and appeared opposite Dan O'Herlihy. She dropped out of college but continued acting. O'Herilihy eventually recommended her for the female lead in the classic film Odd Man Out. Though her experience was limited she beat out all the Abbey Theatre regulars for the role of Kathleen Sullivan opposite James Mason. If you haven't seen it, don't miss it. Odd Man Out presents the story of Johnny McQueen (Mason) an Irish revolutionary leader in the last hours of his life after being wounded in a hold-up. The British Film Academy chose it as the Best British Film of 1947.
Kathleen Ryan followed up Odd Man Out with several other films with Irish locales. Esther Waters (Best British Film of 1948), Captain Boycott with Steward Grainger and the American produced Captain Lightfoot with Rock Hudson. She also appeared in an American film noir indie Try and Get Me with Lloyd Bridges.
A serious car accident in 1954 permanently affected her health and by 1958 her career had petered out. She died in Dublin in 1985.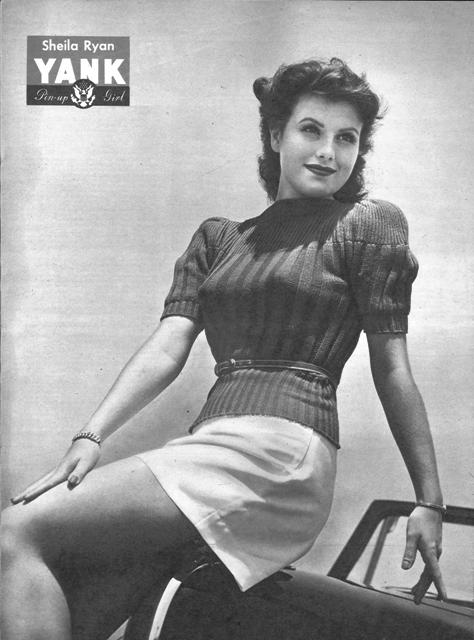 Sheila Ryan was born Kathleen Elizabeth McLaughlin in Topeka, Kansas in 1921. She was so fabulous looking she was offered a contract by 20th Century Fox Pictures while still attending Hollywood High. What followed was a career mostly in "B" movies with a few very notable "A" pictures, including Laurel and Hardy's Great Guns, and a pretty good noir thriller, Railroaded, with John Ireland (she played a character named Rosa Ryan). Don't miss Sheila in the 1943 Technicolor smash The Gang's All Here. This frequently-screened Busby Berekley musical is available everywhere.
Sheila married actor Pat Buttram who appeared in Gene Autry cowboy movies as Gene's sidekick. Sheila and Pat met on the set of Mule Train. Cowboy movies, classic or otherwise, may not be everyone's cup of tea but those of a certain age may fondly recall Gene, Pat, and Sheila and the music, comedy and cattle rustic of the "oaters" they starred in.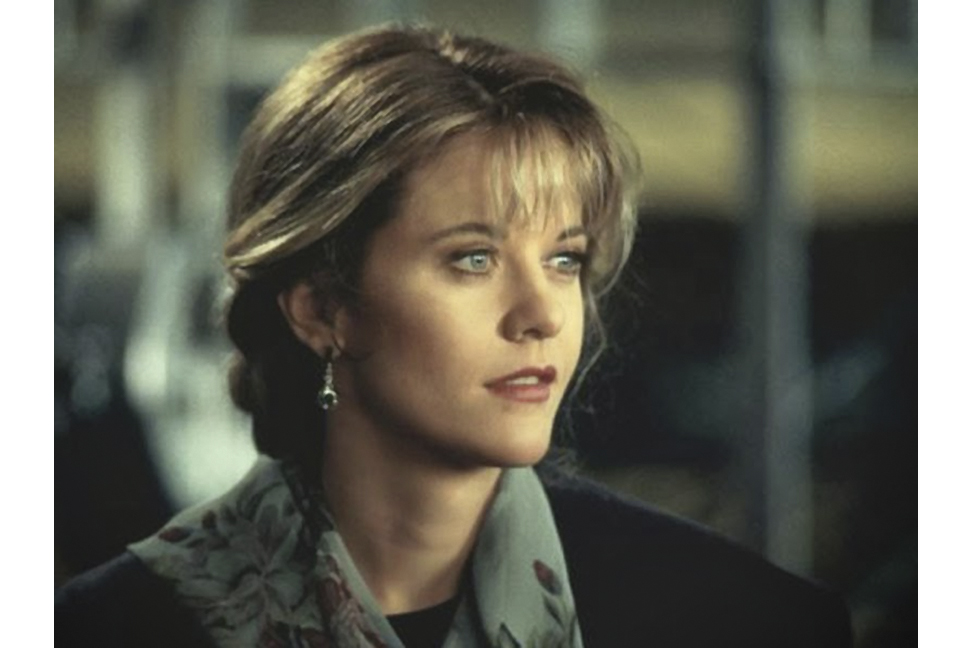 Meg Ryan was born in 1961 in Connecticut as Margaret Mary Emily Anne Hyra. Ryan is her maternal grandmother's mine name. To earn extra money while studying journalism at NYU, Meg went into acting. From a two-year stint on the soap As The World Turns to being named one of People magazine's "most beautiful" in 1994, Meg Ryan is a delightful screen presence. When Harry Met Sally and Sleepless in Seattle are on most best romantic comedy film lists.
Meg took a break from Hollywood to concentrate on raising her children Daisy and Jack, but 2015 proved an interesting year for her with her debut as a director. She reunited her with her Sleepless co-star Tom Hanks to direct him in a movie called Ithica, also starring her son Jack Quaid. This film may prove to be a career changer for Meg as she joins the small club of female feature film directors. Good luck, Meg!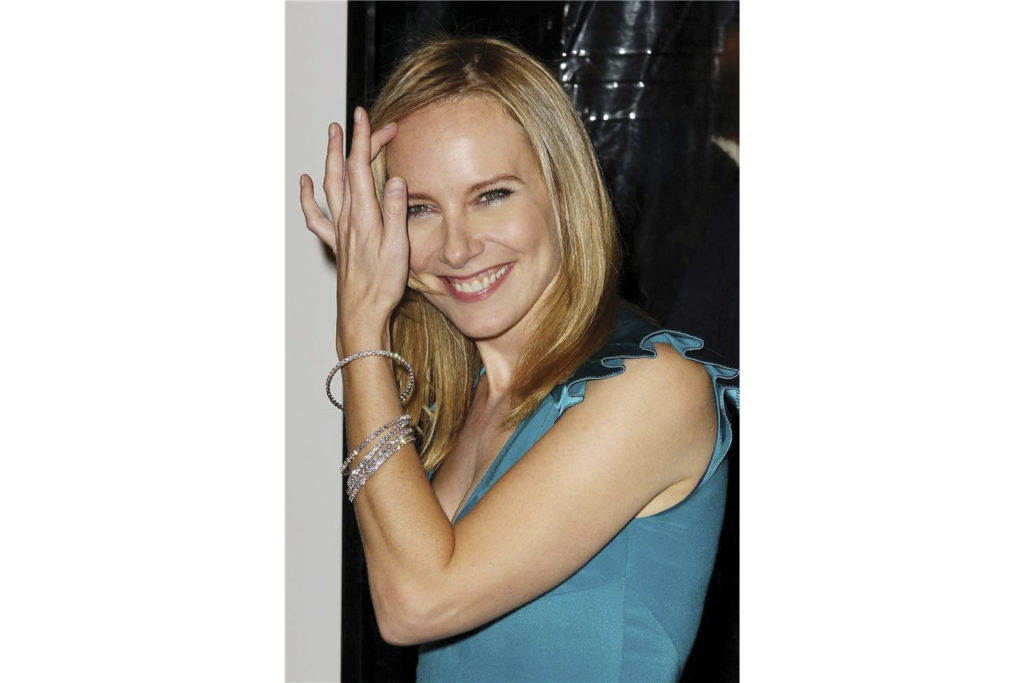 Amy Ryan was born in Queens, NY in 1968. Her name is Amy Beth Dziewiontkowski. Ryan is her mother's maiden name. Essentially a character actress, she has been nominated for the theater's Tony Award twice. She was Oscar-nominated for Gone, Baby, Gone. She was a regular for several seasons on TV's The Office.
We've been seeing a lot of Amy of late as she has a slew of feature films either on release or getting ready for release. In the Oscar-nominated Bridge of Spies, directed by Stephen Spielberg, she stars as the wife of heroic Irish American lawyer James B. Donovan (Tom Hanks). This New York girl has so much talent I'm sure there are many more memorable roles and awards in her future.
℘℘℘
There they are – the Ryan Girls. They do the name proud with talent, good looks and a certain endearing and enduring charm. ♦