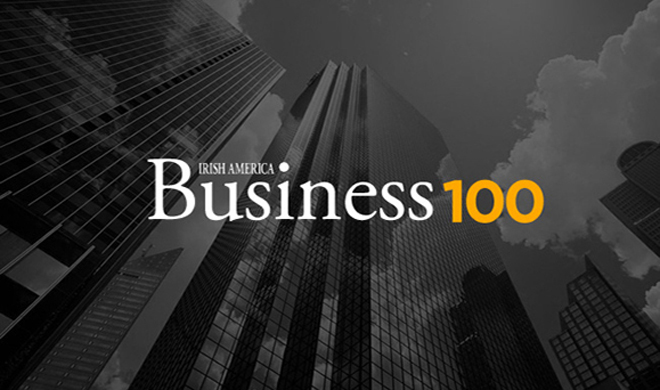 Irish America magazine's annual Business 100 honors the best and the brightest Irish-American and Irish-born leaders, representing some of the most innovative and influential companies and corporations in the world.
Irish America celebrated the 2019 Business 100 on Tuesday, December 10 at an awards luncheon at the Metropolitan Club with Paul Boskind, CEO of Deer Oaks Behavioral Health Organization, offering the keynote remarks. Special guests included Geraldine Byrne Nason, the Irish ambassador to the U.N.; Loretta Brennan Glucksman, chairman emeritus of the Ireland Funds; and Consul General Ciarán Madden. The event featured live performances by singer Niamh Hyland and guitarist Shu Nakamura.
The honorees included Kathleen Murphy, president of Fidelity Personal Investing and keynote speaker at the 2019 Wall Street 50 awards dinner; Jim McCann, founder and chairman of 1-800-Flowers.com; and Brian Ruane, CEO of BNY Mellon Government Securities Services Corp. This year's honorees were featured in the December 2019 / January 2020 edition of Irish America.
2019
2018
2017
2016
2015
2014
2013
2012
2011
2010
2009
2008